We congratulate Ana Lucía Hill: new head of the Ministry of the Interior in the state of Puebla
Oficina de Exalumnos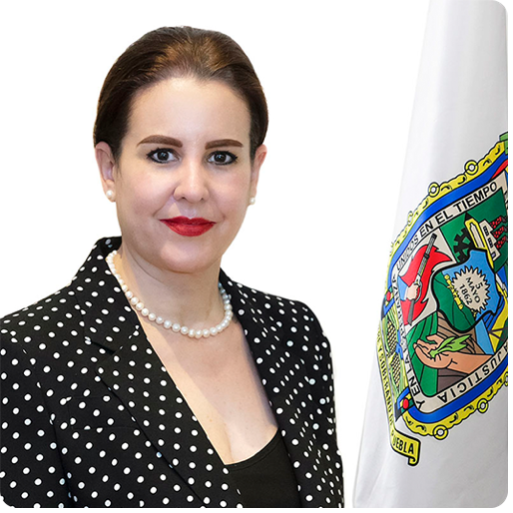 On February 24, 2021, Ana Lucía Hill Mayoral, former student of the Political Science's Degree of ITAM, was appointed head of the Ministry of the Interior in the state of Puebla.
Ana Lucía Hill Mayoral has a master's degree in Political Management from The George Washington University. Hill Mayoral previously served as the General Coordinator of Civil Protection for the State of Puebla, where she designed the restrictive measures for the pandemic. Currently, she is the first woman to hold the title of the Ministry of the Interior in Puebla, where her main function is to lead the relations of the Executive Power with the other Powers of the state, with the Powers of the Union, the autonomous constitutional bodies, other states, the city councils of the state, political parties, social and religious organizations; as well as with the other organizations of civil society. She is also in charge of attending to matters related to the internal politics of the state, facilitating political agreements and social consensus, in accordance with the Organic Law of the Public Administration of the State of Puebla.
The ITAM community wishes Ana Lucía Hill much success for her appointment as Secretary of the Interior in Puebla. We wish her much success in this new stage!