ITAM student team wins the interuniversity marketing contest "Tu marca en todas partes"
Departamento Académico de Administración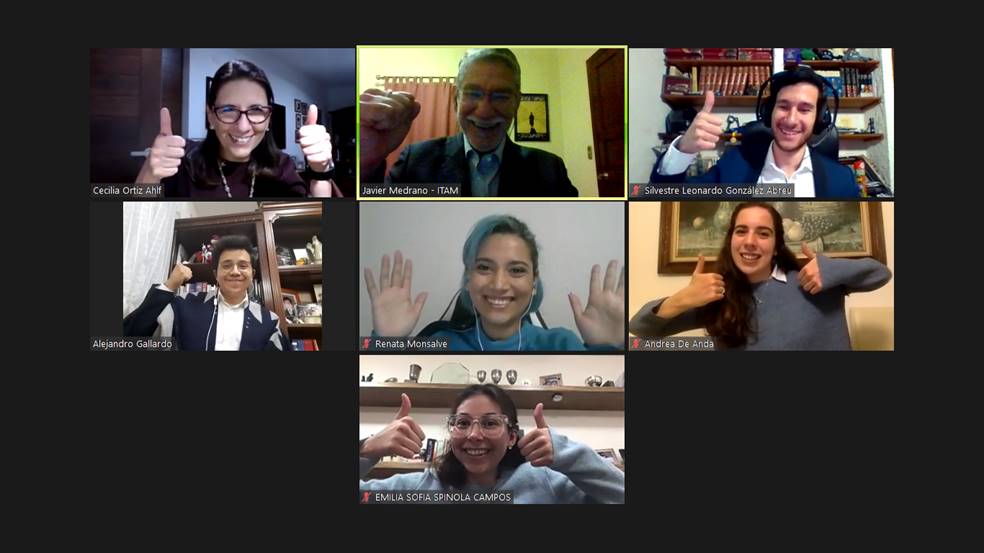 ITAM was invited to participate in the interuniversity contest Tu Marca en Todas Partes, which objective is to design the brand of a new digital financial institution, or as they are known, a new neobank. This contest required students to design the name and the elements of the brand (logo, tagline, etc.). This brand, with some modifications, will be the brand of this financial institution.
75 students from various ITAM bachelors and engineering degrees signed up for the contest. All teams received three marketing workshops and feedback from the Bachelor of Administration, organizer of the event at ITAM.
The team called Elemento Finito design the winner brand of the semifinal of ITAM and of the interuniversity contest, where they competed against students of marketing and design bachelors of Anahuac, ITESM, and UVM. The winner students are Emilia Sofia Spinola Campos, Andrea De Anda Kuri, Silvestre Leonardo González Abreu, Renata Claudia Monsalve Rubí, and Jorge Alejandro Ramírez Gallardo, computer, mechatronics, and industrial engineering students. 
We congratulate all the participants, semifinalists, and winners of the contest.