Alejandro Díaz de León named Governor of the year by the Central Banking portal
Oficina de Exalumnos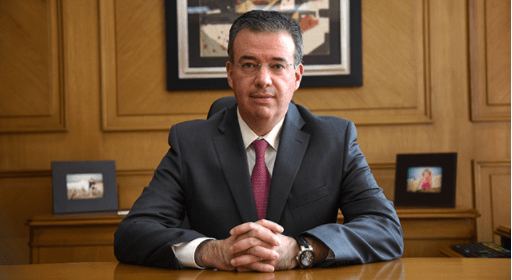 Last March 15, 2021, Alejandro Díaz de León Carrillo was named, by the Central Banking portal, Governor of the year because of its management of the monetary policy during the pandemic.
Alejandro Díaz de León has a degree in Economics from the Instituto Tecnológico Autónomo de México (ITAM), a master's in public administration from the Yale School of Management , specializing in financial engineering and in valuation of derivative and fixed income instruments.
Currently, he serves as governor of Banco de México (BANXICO), position he assumed as of December 2017. Before, he served as General Director of National Bank of Foreign Trade (BANCOMEXT) from 2015 to 2016, and from January 2011 to November 2015 he was leader of the Public Credit Unity (UCP) in the Ministry of Finance and Public Credit (SHCP). In addition, he has been a professor in ITAM's Master of Administration and Finance.
The Central Bank has distinguished Alejandro Díaz de León as Governor of the Bank of Mexico for his management in the implementation of a monetary policy in a moment when there was a lot of pression due to the economic crisis of covid-19, and the management related to the foreign exchange law. Likewise, they have mentioned the improvements in the transparence capacity and the function of the Central Bank, through the development of a new system of immediate payments through Cobro Digital (Codi).
"Díaz de León has upheld the authority, integrity and independence of the Bank of Mexico against significant external and internal pressures" – Central Banking.
The ITAM community congratulates Alejandro Díaz de León Carrillo for his mention as Governor of the year.